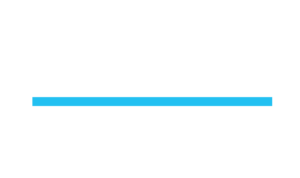 "If you can dream it, we can create it"
Dominic De Gruyter
CEO & founder PFL-GROUP
PFL is een functionaliteit die men op elke audiomengtafel terugvindt.
PFL betekent VOOR BELUISTEREN.
Vooraf goed luisteren naar jouw wensen en noden is een belangrijk aspect in de voorbereiding en een belangrijke stap in de ontzorging van jou als klant. Samen met oog voor kwaliteit en flexibiliteit vormt het de basis voor jouw succesvolle event.
Onze AV-specialisten zijn de aanvulling op jouw event. Met vele jaren ervaring in de AV sector en ieder zijn eigen specialisme kun je vertrouwen op de beste ondersteuning. Met interne opleiding via de PFL-academy ben jij steeds verzekerd van de meest professionele support.
We luisteren naar jou en adviseren je wat de beste oplossing is. Dit doen wij met de meest recente technologie en beste apparatuur.
Elke dag, bij elk project streven wij naar de hoogste kwaliteit standaard.
Zodat wij jouw favoriete AV leverancier zijn en blijven. De kleinste details maken een groot verschil.
Het PFL-team, met individuele talenten en kennis, is gezamenlijk reeds ettelijke decennia actief in de audiovisuele sector. De combinatie van unieke eigenschappen zoals toewijding, kennis, discipline, ervaring én vooral passie maakt dat PFL thuis is op zowat alle fronten binnen de event-markt, ongeacht het budget!
Ben jij de lichttechnieker die wij zoeken? Join our team!
Put yourself in the spotlight with mobile LED screens and stages!
NU IN DE VERHUUR
Ben je opzoek naar de ideale manier om je eventinfo te displayen? Wil je je aankomende festival snel en eenvoudig uit de grond stampen? Is je outdoor reclame aan een upgrade toe waarbij de content nog steeds zichtbaar is, zelfs
Ben jij de AV projectverantwoordelijke die wij zoeken? Join our team!
Het PFL-team staat klaar om jou te helpen met je volgende event. Neem contact met ons op.
Maandag t/m vrijdag: 10.00 -18.00
Zaterdag: gesloten
Zondag: gesloten
PFL Audio Visual
Rouwbergskens 8
2340 Beerse
België